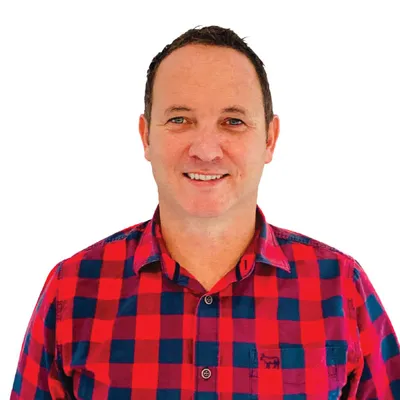 ROGER
The idea generator & face of the business, Roger is the founder of Big Eye Branding (sister company) & Promobasket. When he is not running from meeting to meeting, he can be found in the mountains climbing frozen waterfalls & painting zebra crossings. Rog is passionate about start-up companies & fostering hidden talents & pursing adventurous ideas. With three sons, a beautiful Irish wife, two dogs & four Promobasket offices, Roger certainly has his hands full.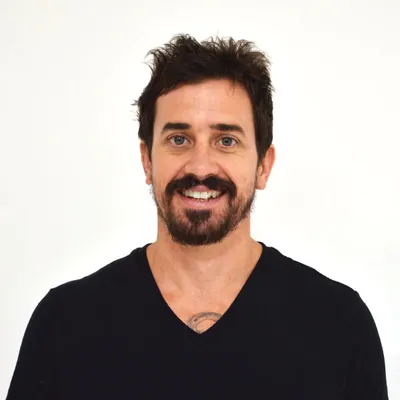 CRAIG
Seen as the megaphone of the office, Craig is the General Manager of the Promobasket Group. While overseeing the activities of all Promobasket employees, he ensures that all clients are treated to top-notch service throughout their shopping experience. He aims to change the client's perception of the promotional industry through delivery excellence in dealing with the Promobasket brand. In his free time, he is chasing after two energetic kids in any outdoor orientated activity; whether flying down mountains on his mountain bike, skippering boats out at sea, or spending time with his wife.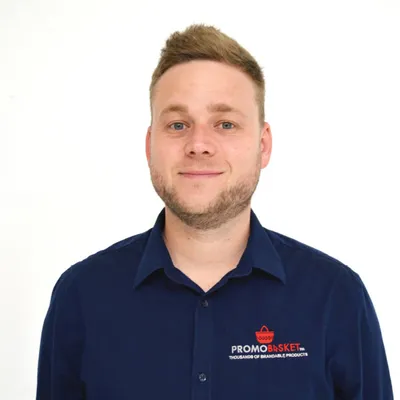 BLAKE
Blake, the man with a plan & a go-getter attitude. Blake is a part of the sales team & always brings his love of music along for the ride. With a consistent drive to provide great service to his customers, he always gives above 150% effort. He does this by offering his vast knowledge of products and their brand-ability, to ensure that at the end of the day, the customer is completely satisfied.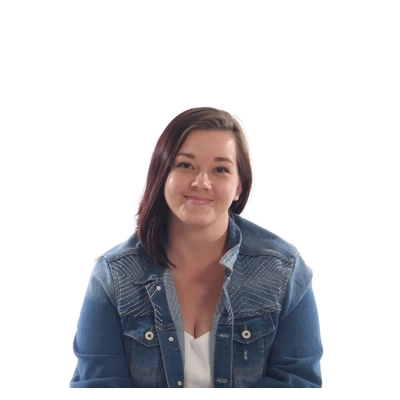 SARAH
In her oversized glasses, on hand cup of tea & drawing pad, Sarah is the Junior Social Media Designer. Trained as a journalist & graphic designer, she puts her copywriting skills to use through our social media platforms; informing clients & potential customers of our services & products. Her love of colour & organized chaos allows her to generate ideas for campaigns to capture the audience's eyes. Give us a shout out on Facebook or Instagram, & she will be sure to respond!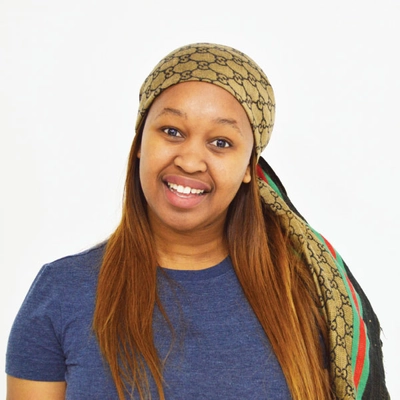 MBALI
Mbali is the behind the scenes lady in charge of providing quotes & additional assistance to clients who enquire through the website & on email. She is a self-motivated & well-organized individual, who brings her flair for life as well as freshly cut flowers to the office. No challenge is too big for her, as she shines brightly under pressure. Mbali is always on hand to offer clients support & information regarding their quotes & orders.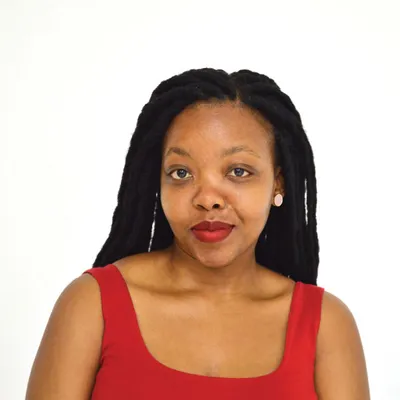 NONTO
The customer service & production queen, Nonto, is the superhero behind all orders. Nonto oversees all production schedules for the various Promobasket regions. From client interaction to supplier communications and production updates, Nonto ensures your order is fulfilled and produced with the best quality branding and products. She enjoys spending time with friends, going to movies, munching on good food and indulging in a good book. Basically, having her kind of fun.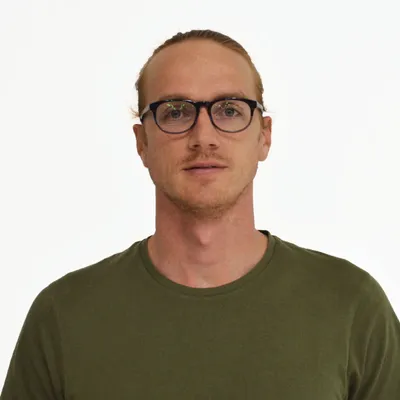 RUDI
Rudi is the man with a plan as well as the head of logistics and supply chain. Whatever you need, Rudi will have it sorted before you can even blink. He is in charge of manufacturing it, moving it around, keeping it safe and getting it delivered. All the while, saving you money and keeping you smiling. When he is not hibernating around the coffee machine, he is in the surf, kicking a ball or cruising around on a long board.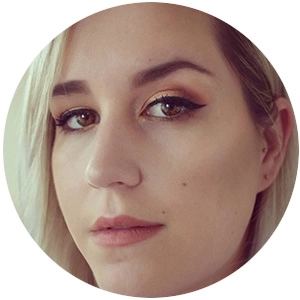 HOLLIE
Hollie is the creative brain here at Promobasket. She heads up the artwork department known as the Studio. A complete wizard behind the computer, Hollie ensures all artwork is of top quality while making the client's branding dreams come alive. With a passion for travel & all things arty & creative, she can often be found behind a good book or tuning her more traditional art skills.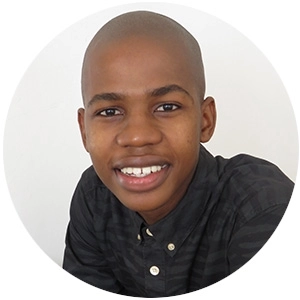 MATT
The sneaker head of the company, graphic designer Studio Matt can always be found wearing the most eccentric sneakers the market has to offer. As a graphic designer, he produces top notch visuals for all client's branding needs. With a mind constructed for visual arts & music, each part of his being radiates a positive vibe, both in his work & social life. He loves to exceed expectations & bring clients brands to life.